welcome to RED HERRING SURF
Red Herring Surf was the first surf store opened in Tasmania. It has been an iconic contributor to the surf culture since it was created in 1971, by local pioneer Bill Thwaites.
Now celebrating over 50 years in business, Red Herring Surf continues to provide incredible customer service whilst connecting local surfers to important role models and supporting the surf community.

SHOP RED HERRING AND MORE ON BOARDCOLLECTIVE... Shop all your favourite brands from all of your favourite stores in one convenient location 24/7! BoardCollective is an online collaboration between Saltwater Wine, Stormriders and Red Herring Surf - all part of Wilson Retail Co - offering a huge variety of brands (launching with 137 to be exact!), and a unique online shopping experience. We are really proud to bring it to you! Enjoy...
SHOP BOARDCOLLECTIVE
12 days of christmas giveaway
follow us on socials to win - starts 6pm dec 1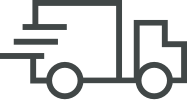 SHIPPING FROM $10

FREE DELIVERY ON ORDERS OVER $99*

CLICK & COLLECT
OUR STORES
HOBART
104 Elizabeth Street Hobart, TAS 7000
Mon - Fri, 9am - 5:30pm
Saturday, 9am - 4pm
Sunday, 11am - 3pm
hobart@redherringsurfco.com.au
LAUNCESTON
127 Charles Street Launceston, TAS 7250
Mon - Fri, 9am - 5:30pm
Saturday, 9am - 4pm
Sunday, 10am - 3pm
launceston@redherringsurfco.com.au
GET DIRECTIONS
BURNIE
12 Mount Street Burnie, TAS 7320
Mon - Fri, 9am - 5:30pm
Saturday, 9am - 3pm
Sunday, 11am - 2pm
burnie@redherringsurfco.com.au
GET DIRECTIONS
@redherringsurf
connect with us